Search Guide
Our products support all Apple's Apple Watch / iPad / iPhone ...
For iPads/ iPhones:
All you need is your iPad's model number. You can find the model number in two ways: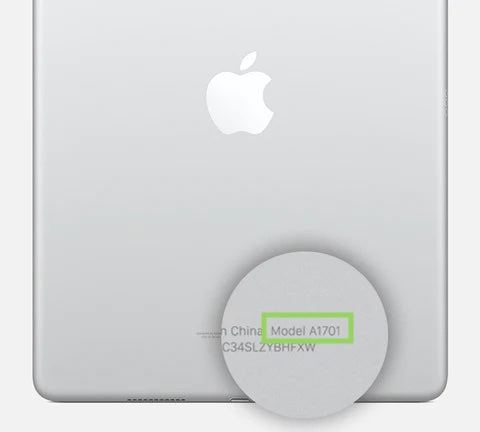 On your device backside
Look for the word "Model" on the back of your iPad.
Copy the "A"+ 4 numbers combination next to "Model" (like on the enlarged section on the photo below) and search for it using our site's search.
Another method
Via settings app
Settings > General > About
Look for the 'Model number' in the top section.
*NOTE: If the number you see has a slash "/" (For example MY3K2LL/A) that's a part number and you need to tap that 'part number' to switch to the 'model number' which has capital 'A' followed by four numbers (for example A1701).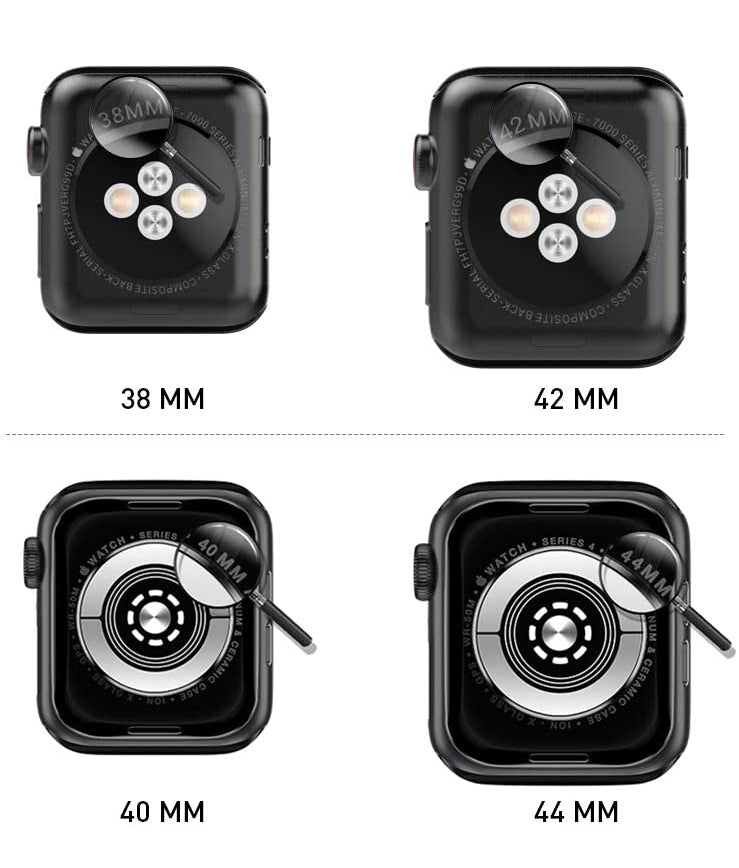 For Apple Watches
Your watch size is what matters and it's simply written on its back: 38mm/ 40mm/ 41mm/ 44mm/ 45mm Look at your watch's back and search it's size EX: 44 (without 'mm')